Events
27
Oct
AusACPDM Listening and Sharing session
Supporting children and adults with disabilities in low-middle-income countries during the COVID pandemic
Join us in our free listening and sharing session.
Wednesday 27th October 2021 at 4.30pm Australian DST
Topic information: Come together to discuss the innovative strategies being used to support families of children and adults with disabilities in Bangladesh and Sri Lanka during the COVID pandemic.
Speakers:
Ms Israt Jahan (Program Manager, CSF Global) will be speaking about how the team at CSF and implementing community-based rehabilitation and research programs during the COVID pandemic.
Prof Samanmali Sumanasena (Hon Consultant Paediatrician North Colombo Teaching Hospital and University of Kelaniya) will be speaking about the impact of the COVID pandemic on health and disability services in Sri Lanka.
Mr Gopi Kitnasamy (Head of Rehabilitation Services) will be talking about the MJF Charitable Foundation's use of the disABILITY Screening App to provide telehealth services to children and adults with disabilities.
The session will be facilitated by: Dr Hayley Smithers-Sheedy
Date: 27 October - 27 October
Location: Zoom, please register for link
Register now
More details
01
Mar
Combined AusACPDM and IAACD conference: "Better Together" 2022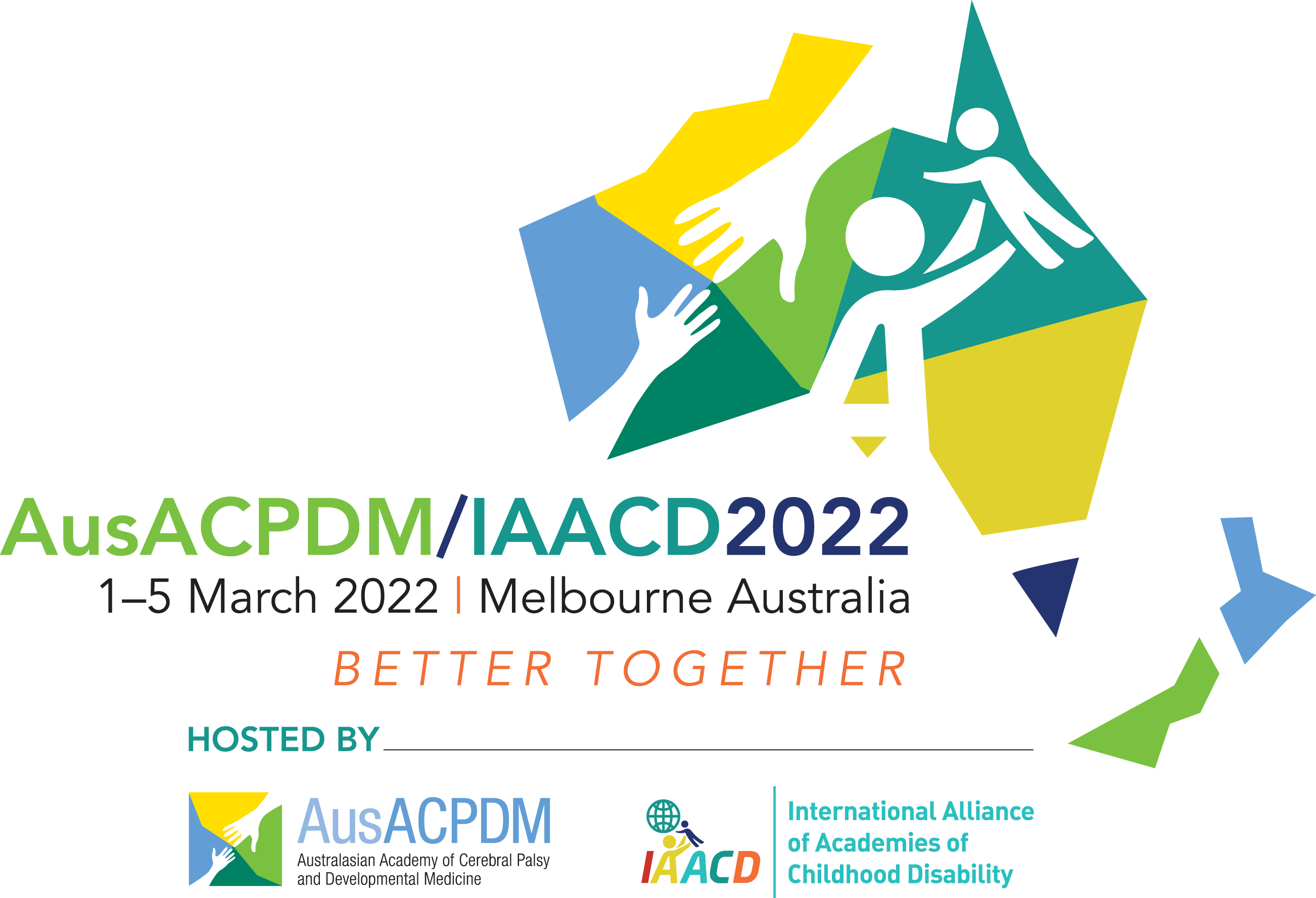 Better Together 
We are pleased to announce that the Combined 11th Australasia Academy of Cerebral Palsy and Developmental Medicine and the 3rd International Alliance of Academies of Childhood Disabilities Conference 'BETTER TOGETHER' (AusACPDM / IAACD 2022) will take place from the 1st to the 5th March 2022, hosted from Melbourne, Australia.
This is a fully virtual conference. 
Visit the official website to learn more.
Visit the Better Together Website
Date: 1 March - 5 March
Location: Melbourne Convention and Exhibition Centre, Victoria
Register now
More details