Events
04
Dec
2019 Prechtl's Method of the Qualitative Assessment of General Movements- Basic Course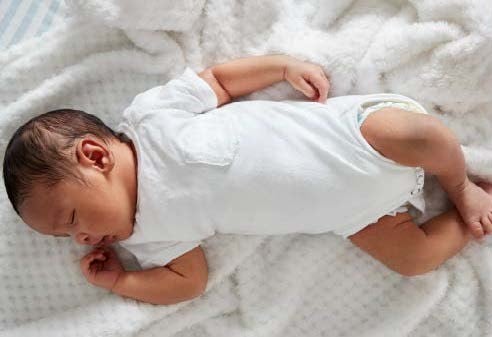 This three and a half day course provides an introduction into Prechtl's Method on the Qualitative Assessment of General Movements in young infants. This new assessment method has shown its merit for the prenatal and postnatal evaluation of the integrity of the nervous system. Compelling evidence is now available that qualitative assessment of General Movements (GMs) at a very early age is the best predictor for cerebral palsy. This method has become a potent supplement to the traditional kind of neurological examination.
Who should attend? Medical specialists, neonatologists, physiotherapists, occupational therapists, registered nurses, and other professionals in the field of infant neurology
Date: 4 December - 7 December
Location: Marion Davis Lecture Hall, Auckland City Hospital, New Zealand
Register now
More details
11
Mar
AusACPDM 10th Biennial Conference: 2020 Visionaries

The conference theme is 2020 Visionaries. The theme was chosen to embolden participants to be Visionaries in their practice and research, leading to future-focused Visionary outcomes for the children and families they work with.  It is intended that the Conference will provide new insights and ways of thinking, opportunities to learn new practice and research approaches, and build opportunity for community engagement: We aim to bring the AusACPDM Vision to life.
KEY DATES
Registration Opens – September 2019
Scholarship Applications Close – 31 October 2019
Early Bird registration Closes – 31 January 2020
Submit your expression of interest and receive regular updates on the conference planning.
Date: 11 March - 14 March
Location: Perth Convention and Exhibition Centre, Western Australia
Register now
More details
01
Mar
Combined AusACPDM and IAACD conference: "Better Together" 2022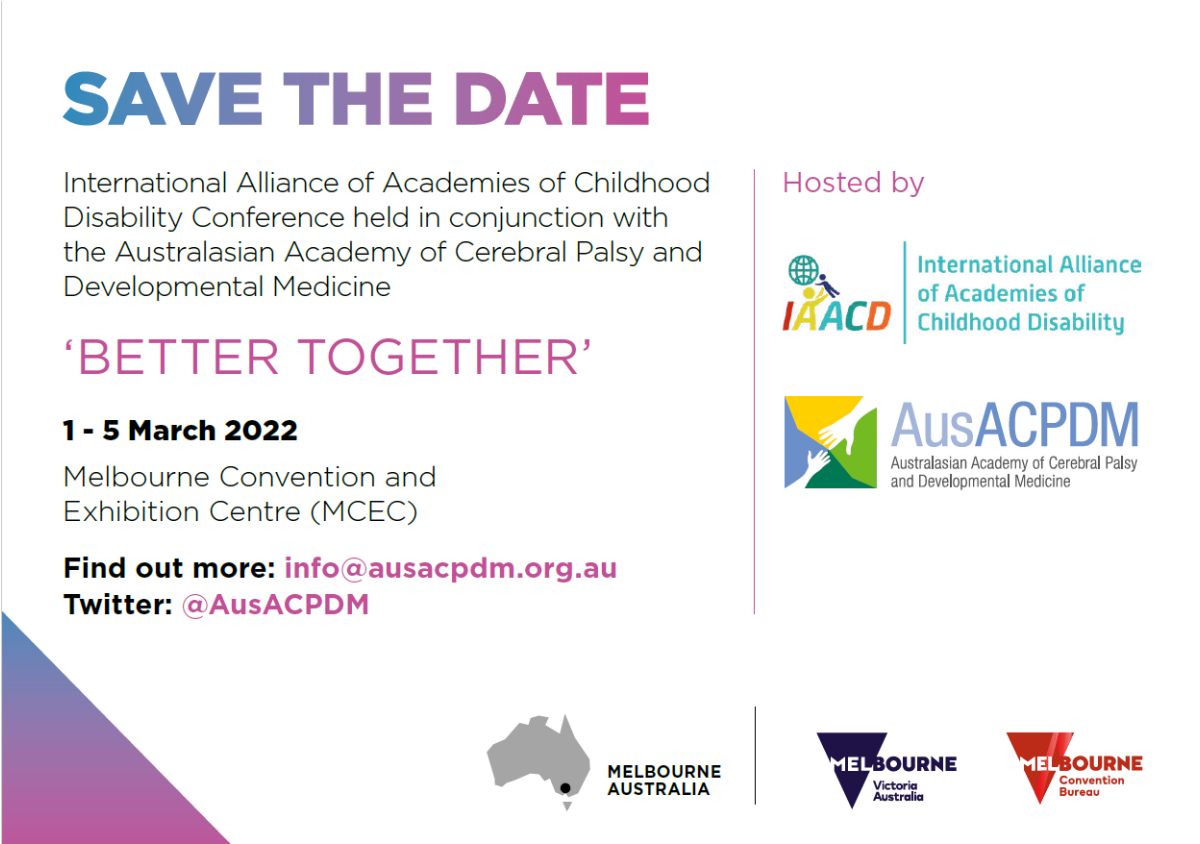 Date: 1 March - 5 March
Location: Melbourne Convention and Exhibition Centre, Victoria
Register now
More details