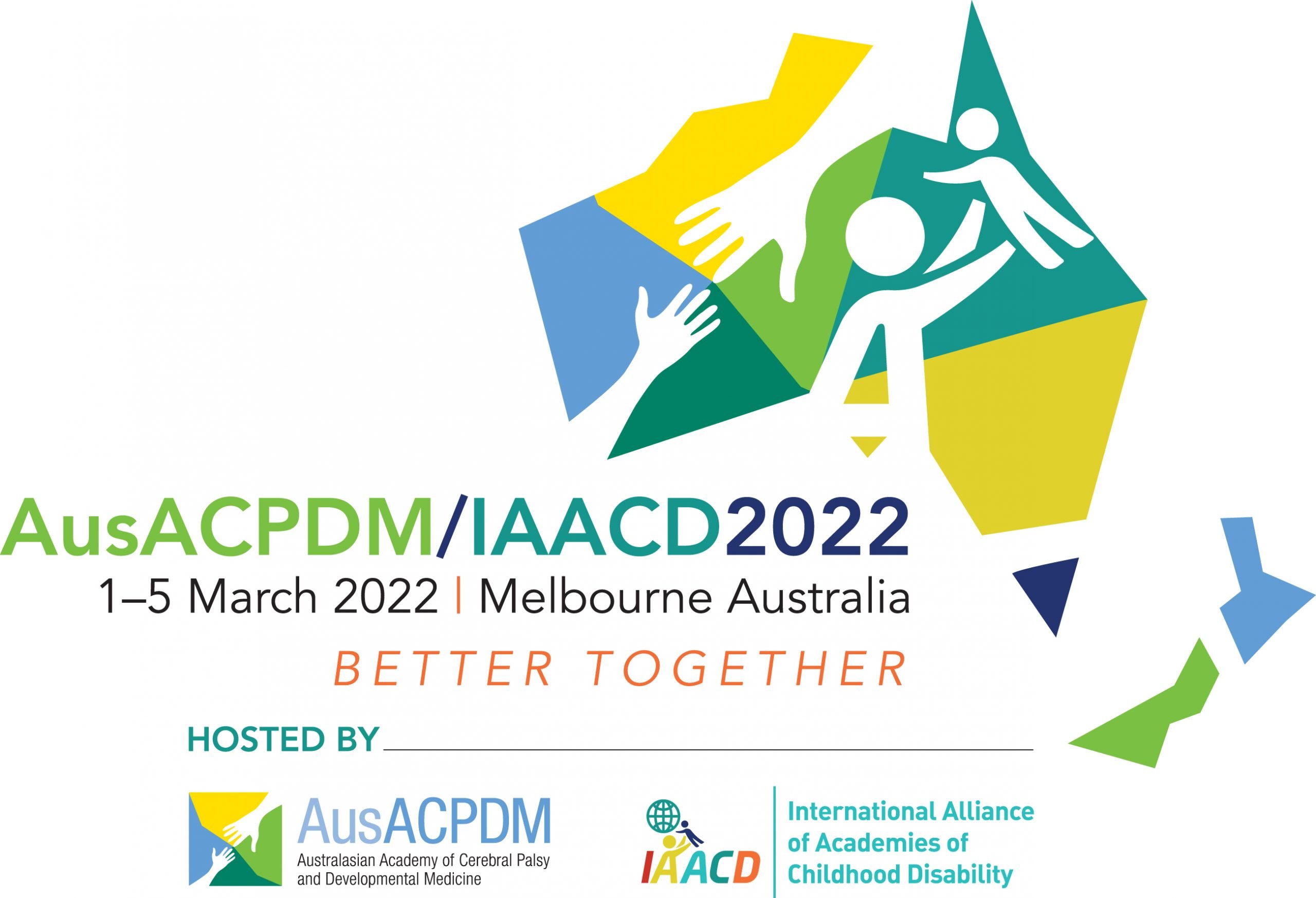 Conference
Better Together 
We are pleased to announce that the Combined 11th Australasia Academy of Cerebral Palsy and Developmental Medicine and the 3rd International Alliance of Academies of Childhood Disabilities Conference 'BETTER TOGETHER' (AusACPDM / IAACD 2022) will take place from the 1st to the 5th March 2022 at the Melbourne Convention and Exhibition Centre.
This will be a hybrid conference, so you will be able to attend in person or virtually.  Join the mailing list if you would like to receive updates and information on the progress of the Conference.
More details to be announced soon.