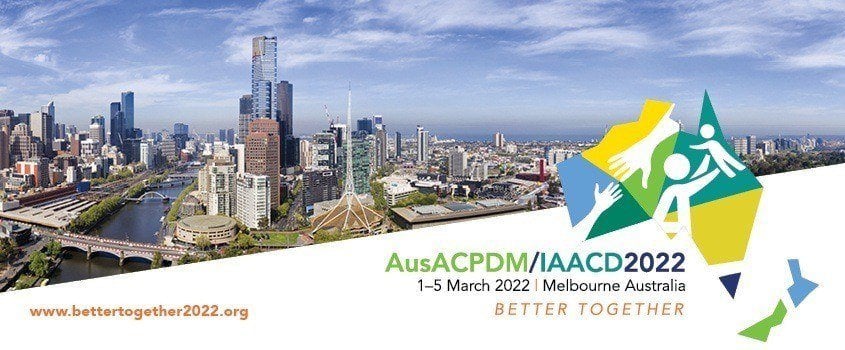 Scholarships
The Board of Directors of the Australasian Academy of Cerebral Palsy and Developmental Medicine (AusACPDM) is committed to making the Conference accessible to persons from low resource communities or workplaces, or where attendance at the Conference would not be possible without additional funding support.
Keep an eye out for the release of scholarship applications in the lead up to the next AusACPDM biennial conference hosted from Cairns, traditional lands of the Gimuy Wluburra Yidinji and Yirrganydji people, Australia July 30-August 4, 2024.
---
Eligibility Criteria
To be eligible to receive a Conference scholarship, candidates must:
Demonstrate proof of current AusACPDM membership or membership of a Full or Provisional Academy Member of the IAACD
Provide a written statement from their institution stating that other possible sources of funding have been applied for and institutional funding is not available;
Ensure the Recommendation Form is submitted by their employer, supervisor or academic instructor;
Provide proof of country of residence;
Provide a recent photo with the application. Successful applicant photos will be used to assist with mentor recognition;
Complete the self-application form (with signature) – nominations by other parties will not be accepted;
Not be a recipient of other AusACPDM funding e.g PhD platform scholarship, invited speaker to the Conference;
Agree and provide signed consent to have their name and photo published as a scholarship recipient in the Conference app and on the AusACPDM website;
Agree to provide a written report (300 words) within 2 months of the Conference on how their attendance at the Conference has assisted in improving their knowledge, skills and service delivery. NB: Previous successful applicants cannot apply for further scholarship funding for the next 2 AusACPDM Conferences (i.e. 4 years).
---
Prioritisation
Priority is given to those applicants:
Who can demonstrate in their application how participation will enhance their own knowledge, skills and service delivery;
Who have a sound plan for disseminating and implementing the acquired knowledge and skills with colleagues in their community or country;
Who's clinical and research clients might benefit the most from the new knowledge and skills of the applicant and their colleagues.
---
Contact
If you have any questions, please contact; info@ausacpdm.org.au