2022 Conference
01
Mar
Combined AusACPDM and IAACD conference: "Better Together" 2022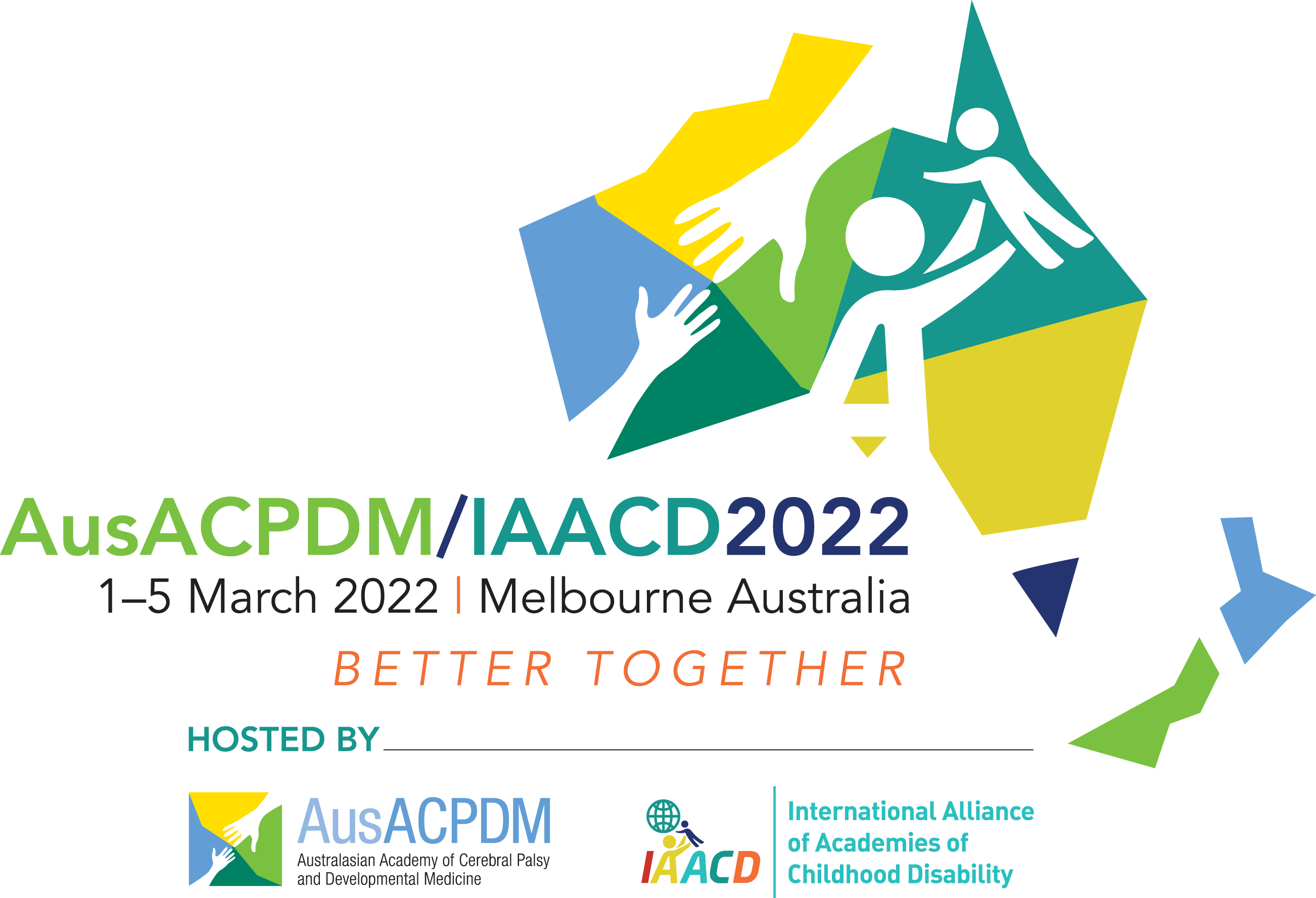 Better Together 
We are pleased to announce that the Combined 11th Australasia Academy of Cerebral Palsy and Developmental Medicine and the 3rd International Alliance of Academies of Childhood Disabilities Conference 'BETTER TOGETHER' (AusACPDM / IAACD 2022) will take place from the 1st to the 5th March 2022, hosted from Melbourne, Australia.
This is a fully virtual conference. 
Visit the official website to learn more.
Visit the Better Together Website
Key Dates
Focused Symposia – now announced
Pre-Conference Workshop – now announced
Call for Abstracts – now closed
Announced September 2021
Scholarship Applications – now closed
Announced October 2021
Registration – now open
Early Bird closes 1 November 2021
Late-Breaking Abstracts
Opens 30 September 2021
Closes 1 December 2021
Announced December 2021
Better Together 2022
Pre-conference Workshop 1 March 2022
Conference dates 2 – 5 March 2022
Date: 1 March - 5 March
Location: Melbourne Convention and Exhibition Centre, Victoria
Register now
More details