Prospectus
The Conference offers the opportunity over three days to speak to health care professionals in the field of developmental medicine from all over Australia and New Zealand. There is additional networking time during the Welcome Reception, held in the exhibition area, and branding opportunities throughout the conference and pre and post conference. Please view the prospectus packages for full details.
The AusACPDM 2020 Sponsorship and Exhibition Prospectus is available, click on the image below to download your copy.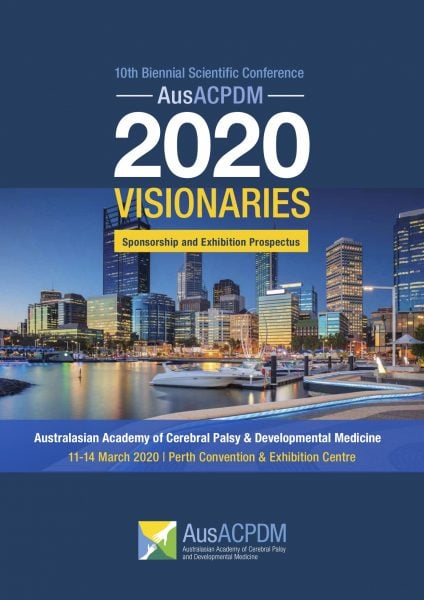 To read the Terms and Conditions please click here.