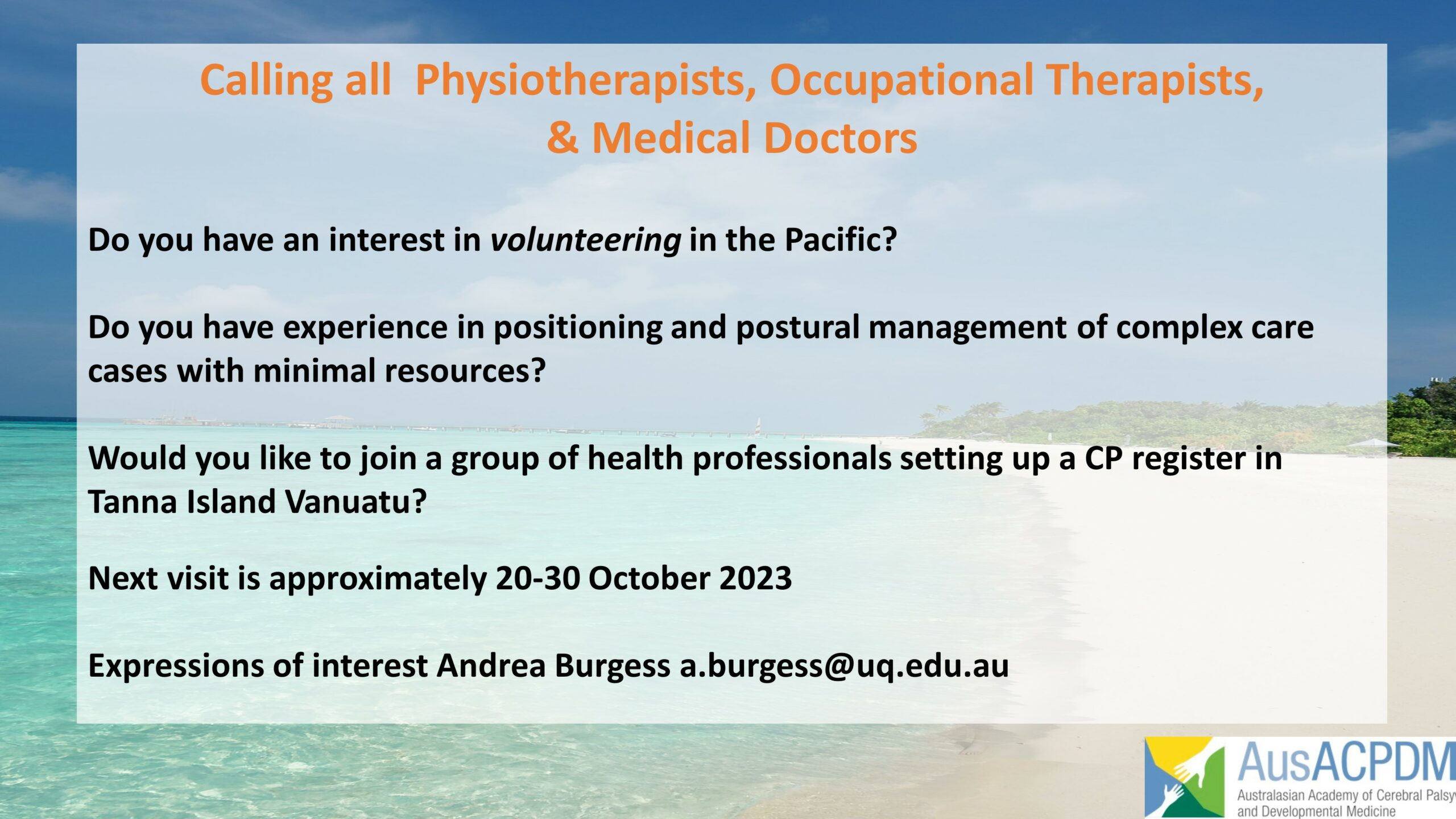 Volunteers required for assistance with CP register development in Vanuatu
Researchers from the University of Queensland would like to recruit keen physiotherapists, occupational therapists and medical doctor volunteers to help with a CP register on Tanna Island, Vanuatu. The roles includes visiting families in their villages to assess children, document information for the register, and to assist with any therapy that would be able to be implemented by families such as positioning, postural management and general development.
The group has an established relationship with health workers and have provided education and support over the past year. A small team (OT, PT, Dr) has visited twice for education awareness with village health workers and other key stakeholders. And a list of children with possible CP has been provided by the village health workers and key stakeholders. Ethics permission has been granted for the project. The project is part of the international multi-centre register of children with CP in low middle-income countries through a CPA grant provided to Professor Gulam Khandaker. (Global LMIC CP Register: GLM-CPR). Professional registration with the Vanuatu Ministry of Health will be required.
The peoples of Tanna Island are kind and welcoming but have few resources and limited medical support. This is a volunteer role with accommodation support only. Volunteers would need to fund their own flights and food costs. Dates of this visit are approximately 20-30th October, 2023. Future visits are also expected.
Please contact Andrea Burgess (a.burgess@uq.edu.au) if you need more information on this or future visits.