Updates from Developmental Medicine & Child Neurology –Feb 2022
Welcome to the February issue of the Mac Keith Press newsletter.
Book highlights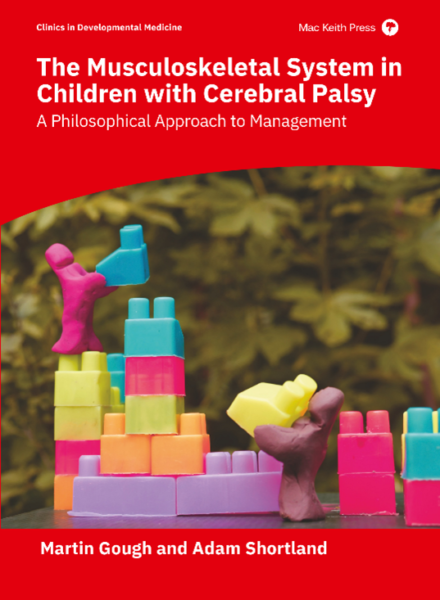 Now published! – The Musculoskeletal System in Children with Cerebral Palsy: A Philosophical Approach to Management
Martin Gough and Adam Shortland
Do we need a paradigm shift in our approach to the assessment and management of the musculoskeletal system in children with cerebral palsy? This book encourages clinicians to reflect on how their thoughts and approaches are shaped by the clinical society. Using new perspectives and expertise, this book will inspire clinicians to rethink conventions about the child with cerebral palsy, consider how they communicate these new concepts to their fellow clinicians, and act to bring about positive changes in the management of children with cerebral palsy.
Podcasts
SINDA: Standardized Infant NeuroDevelopmental Assessment | Author Podcast with Mijna Hadders-Algra – YouTube
DMCN Highlights
Editorial Services
We are delighted to launch Mac Keith Press Editorial Services.
The services are designed to help authors optimise their manuscript for publication. Language and/or technical support is provided for non-native English-speaking authors who plan to submit a paper to Developmental Medicine & Child Neurology, but will also help submissions to other journals.
Authors are paired with an experienced professional who will provide valuable, quick, and efficient support, offering a better chance of the manuscript being accepted for publication.
New Virtual Issue: Epigenetics
Epigenetics refers to complex mechanisms that regulate gene expression without changing the actual DNA sequence. Our latest Virtual Issue, Epigenetic mechanisms in human growth, development, and disease, has just been published and includes 10 papers that focus on varying aspects of epigenetics in neurodevelopmental disorders, from the epigenetics of fragile X syndrome to adverse childhood experiences, ageing and epigenetics to microbiome programming of brain development.
New manuscripts will be added to this issue as the knowledge base for this important topic continues to grow, so keep your eye on the page for the latest developments.