Updates from Developmental Medicine & Child Neurology – August 2022
Welcome to the August issue of the Mac Keith Press newsletter.
Coming soon: Mac Keith Press Families Page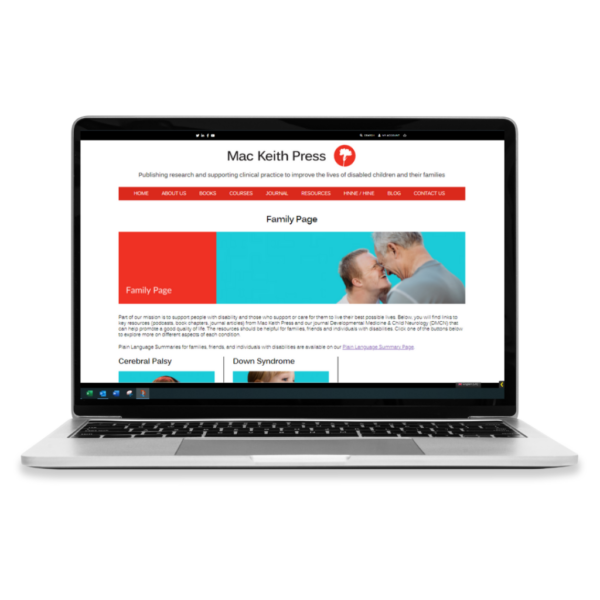 We are pleased to confirm the development of an upcoming families page. Once complete, you will find links to key resources (podcasts, book chapters, journal articles) from Mac Keith Press and our journal Developmental Medicine & Child Neurology (DMCN) that can help promote a good quality of life. The resources should be helpful for families, friends and individuals with disabilities.
---
AACPDM Las Vegas 21-24 September 2022
The American Academy for Cerebral Palsy and Developmental Medicine (AACPDM) are hosting their 76th annual conference in Las Vegas next month. The theme is "Make it Matter".
Make sure you visit the Mac Keith Press stand by the AACPDM membership booth for all the latest in childhood-onset neurodisability research and special offers on books and courses.
The free access meeting abstracts will be published by DMCN shortly before the start of the conference.
---
Have an idea for a publishing project? We'd love to hear from you!
Plain Language Summaries
We are pleased to share Plain Language Summaries of selected DMCN papers. By presenting the key findings and significance of a study in easy-to-understand language, the content becomes more accessible to a wider audience, such as individuals with disabilities, families, friends, and professionals in different medical fields.
These are available on the Mac Keith Press website and will soon be available on the DMCN-Wiley site – keep an eye out to see the growing collection!
Graphical abstracts
In recent months we have seen many more graphical abstracts published alongside DMCN articles – see two examples for key papers this month below. We feel they are useful and effective at capturing the message of an article in a visual way.
To encourage the production of more graphical abstracts, we have set up a service to create them for authors for free. If you would like help creating one for your accepted/published DMCN paper, then please get in touch.
Key papers this month
A core outcome set for lower limb orthopaedic surgery for children with cerebral palsy: An international multi-stakeholder consensus study

In this article, Almoajil et al. develop a core outcome set for lower limb orthopaedic surgery for children with cerebral palsy. They suggest that using it in the design of future clinical studies will provide a more holistic assessment of the impact of treatment while allowing meaningful comparisons and future synthesis of results from primary studies.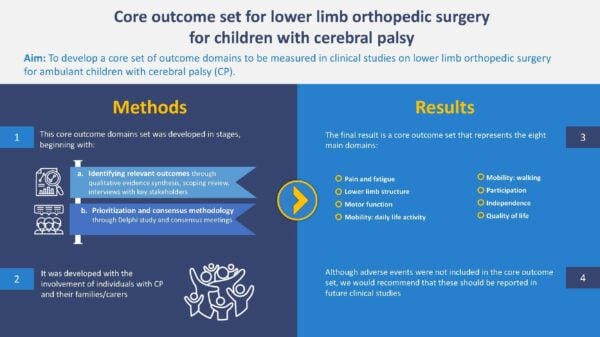 Assisted reproductive technology: Short- and long-term outcomes
This invited review discusses the state of assisted reproductive technology (ART), which has been shown to be associated with adverse short- and long-term perinatal outcomes. Graham et al. provide a clear description of infertility and conclude that ART is a relatively safe procedure, with single embryo implantation maximizing outcome.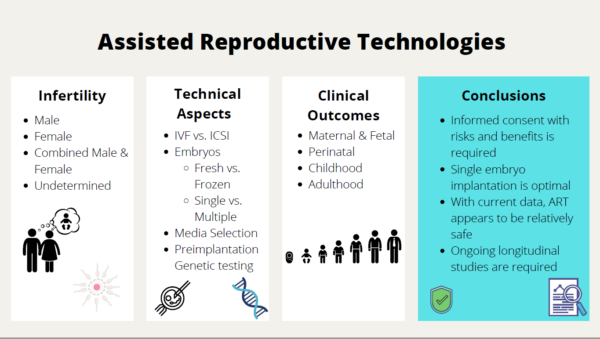 Remember to check out Early View for the very latest from DMCN.
---
Evidence-based practice: how is this conceptualized and applied?  | Green, Saloojee & Buckley | DMCN
---
Societies & Meetings
AACPDM 2022
The AACPDM are hosting their 76th annual conference on 21st-24th September 2022 in Las Vegas. The theme is "Make it Matter". You can find out more here.
ICNA 2022
ICNA are hosting their 17th international conference on 3rd-7th October 2022 in Antalya, Turkey. You can find out more here.
EACD 2023
The EACD are hosting their next annual meeting on 24th-27th May 2023 in Ljubljana, Slovenia. You can find out more here.
BPNA 2023
The BPNA are hosting their annual conference on 25th-27th January 2023 in Edinburgh, UK. You can find out more here.
Best wishes,
The team at Mac Keith Press