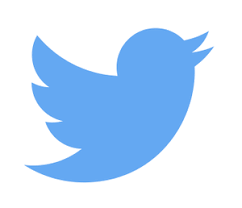 Twitter for health professionals and researchers
Twitter is a social media service commonly associated with "going viral", news, political figures, celebrities and internet faux pas. But with over 300 million monthly active users, it is also broad-reaching platform for the sharing of bite-sized information such as key research findings or clinical take home messages.
There are notable inefficiencies of traditional knowledge dissemination platforms in the world of the 24/7 news cycle. Journal articles can be impersonal, difficult to access, and lack an efficient means of public comment to the author. Conferences are lively academic communities with robust discussion and up-to-date evidence, but they are over in three to four days, and usually only held annually or biennially.
Twitter has emerged as a way to join a wider, ongoing conversation about the latest news, research, developments, innovations, and controversies in the field. The science can be spread instantly to thousands, many of whom have limited access to traditional publishing formats. Clinicians and researchers can also connect directly with knowledge users such as patients and policy-makers, facilitating a two-way exchange of information that can improve clinical practice, patient outcomes, and research quality. Increasingly, this activity is also contributing to 'research impact' metrics valued by funding systems including the National Health and Medical Research Council (NHMRC).
Twitter can be great way to not only promote your own work, but also receive up-to-the-minute science, and hear about upcoming opportunities for professional development and research grants. Particularly for early-mid career researchers, it also provides a less intimidating way to network with a thought leader in the field by 'following' them (as opposed to approaching them in person at a conference or by sending a cold email), peek into their extended network of likeminded peers, and have the chance that they might 'follow' you back and comment on your own work.
But… How does one get started on Twitter? Let's go through the basics to get you started.
Twitter terminology
Handle – your Twitter name preceded by the @ symbol (e.g. @AusACPDM)
Follow – just like on other social platforms, you need to follow others to see their content.
Tweet – 280 characters of goodness! You can include links, photos, emojis and more.
Thread – a string of tweets on the same topic, nested together automatically by Twitter.
Retweet (RT) – sharing a tweet that was originally made by someone else. Other users can tell that the tweet is not your original content, but RT'ing without comment is often seen as endorsement.
Like (<3) – can be used to show your agreement, support or endorsement of a tweet. Your followers can usually see what tweets you like.
Comment – comment on others' tweets to join the conversation.
Direct message (DM) – a way to privately message other users to reach out or discuss information without having to post it publicly.
Mention (@) – if you use mention someone's handle in a tweet, they will see it in their notifications. This is a way to get someone's attention (e.g. "Hey @AusACPDM, Look at me!")
Hashtag (#) – hashtags make it easier to find tweets according to their theme or topic. They are widely used at conferences, for example #2020Visionaries. Don't overdo it though, use #hashtags sparingly & #CapitaliseEachWord to improve readability
Live-tweeting – Tweeting the happenings of a real event, for example providing short updates about the content of someone's conference presentation. This helps people who aren't able to be there but still want to follow the action.
How to get started?
Begin by creating your account and choosing a handle.
Add a photo of yourself and a banner of something that is relevant to you or your work. Refine your bio to include a short description of who you are, what are you work in & where you work. Your bio is IMPORTANT! You can also add links to your institutional/project webpage or your own if you have one.
Network! Start by 'following' some clinicians and researchers in your field. It might be easier to begin with people and organisations you know (For example, @AusACPDM and @IAACDtweets), you can even look for who they follow/follows them to build your network.
Engage: Like, retweet, comment, and share! You may decide at first to be a more passive user, following users and perhaps liking and even re-tweeting content. Then, you can delve into tweeting original content (Published a paper? Tweet about it! Read something interesting? Retweet it).
Regardless of your style, the important thing is to take some time to use Twitter deliberately and at least semi-regularly and have fun with it.
See you online @AusACPDM