Physical activity PhD Research Scholarship Opportunity
Latrobe University currently has a PhD scholarship opportunity for an outstanding candidate aimed at supporting the health and wellbeing of young people with Prader-Willi syndrome through participation in physical activity and exercise.
This prestigious scholarship, established by La Trobe University in partnership with the Prader-Willi Research Foundation of Australia and the US Foundation for Prader-Willi Research, will be awarded to an outstanding applicant interested in research to support participation of young people with Prader-Willi syndrome in physical activity.
Applicants should have a high level of achievement, including a first class honours degree or equivalent. Applicants from a range of backgrounds (health, education, sport, disability, psychology, public health etc) will be considered.
Applicants should have an interest in physical activity and/or disability. You will work as part of a research team completing a national study of exercise in young people with Prader-Willi syndrome funded by the Commonwealth of Australia's Medical Research Future Fund. Your PhD will complement the national study, and include one component focusing on physical activity among young children with Prader-Willi syndrome.
Please click HERE to view the flyer.
For further information, please contact: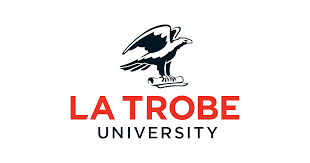 Professor Nora Shields,
Department of Physiotherapy, Podiatry, and Prosthetics and Orthotics
n.shields@latrobe.edu.au
03 9479 5852