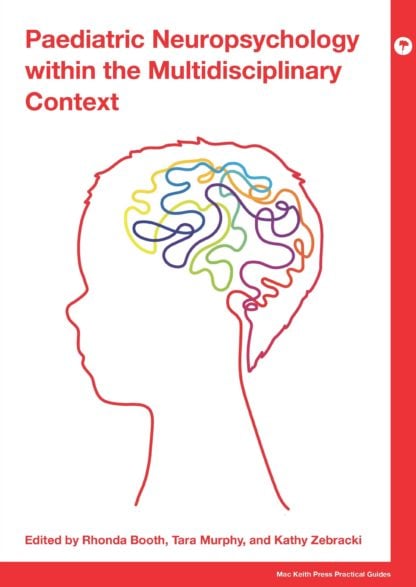 New book published: Paediatric Neuropsychology within the Multidisciplinary Context
Mac Keith Press Practical Guides: Paediatric Neuropsychology within the Multidisciplinary Context
Booth, Murphy, and Zebracki present exciting new critical insight on neuropsychological theory and its influence on clinical practice in this accessible and forward-looking publication.
With new research and theory on brain-behaviour relationships supported by instructive case studies, this Practical Guide demonstrates how neuroscience and other important factors are driving clinical formulation in paediatric neuropsychology. Rather than being constricted by conventional pathology, this book invites the reader to consider typical and atypical development as nuanced processes. The content serves to inform readers on assessment and intervention for children with commonly occurring and rare conditions, which require close and complex multidisciplinary collaboration
Here's why you need it:
Fully encompasses sensory processes, cognitive processes, and other critical factors (internal and environmental) that influence conceptualisation and intervention.
Multidisciplinary and international team of co-authors (clinicians, and academic experts) ensuring the synthesis of research and clinical perspectives.
Process-orientated approach with direct and relevant suggestions for assessment, diagnosis and development of excellent, evidence-based intervention strategies.
Chapter-by-chapter case vignettes to bring the theory into practice.
An index of critical measures for quick reference.
Readership
An essential resource for early-career paediatric neuropsychologists, clinical psychologists, educational psychologists, occupational therapists, speech and language therapists, paediatric neurologists, neurodisability and community paediatricians, and specialist nurses.