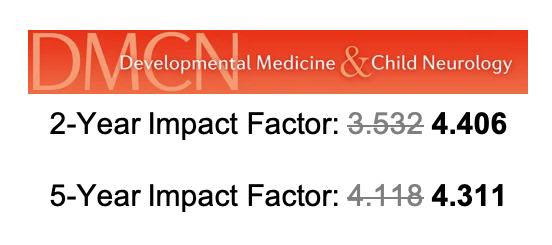 Increase in impact factor & ranking for DMCN
Congratulations!
Celebrations are in order for everyone involved with the official journal of the AusACPDM, Developmental Medicine & Child Neurology. DMCN has seen an increase in two year impact factor to a record 4.406 and five year to 4.311. On top of this, the journal is also now ranked seventh in the Pediatrics ranking, and has also moved up in the Clinical Neurology ranking.
Well done to all of our contributing Academy members for their involvement with the journal.