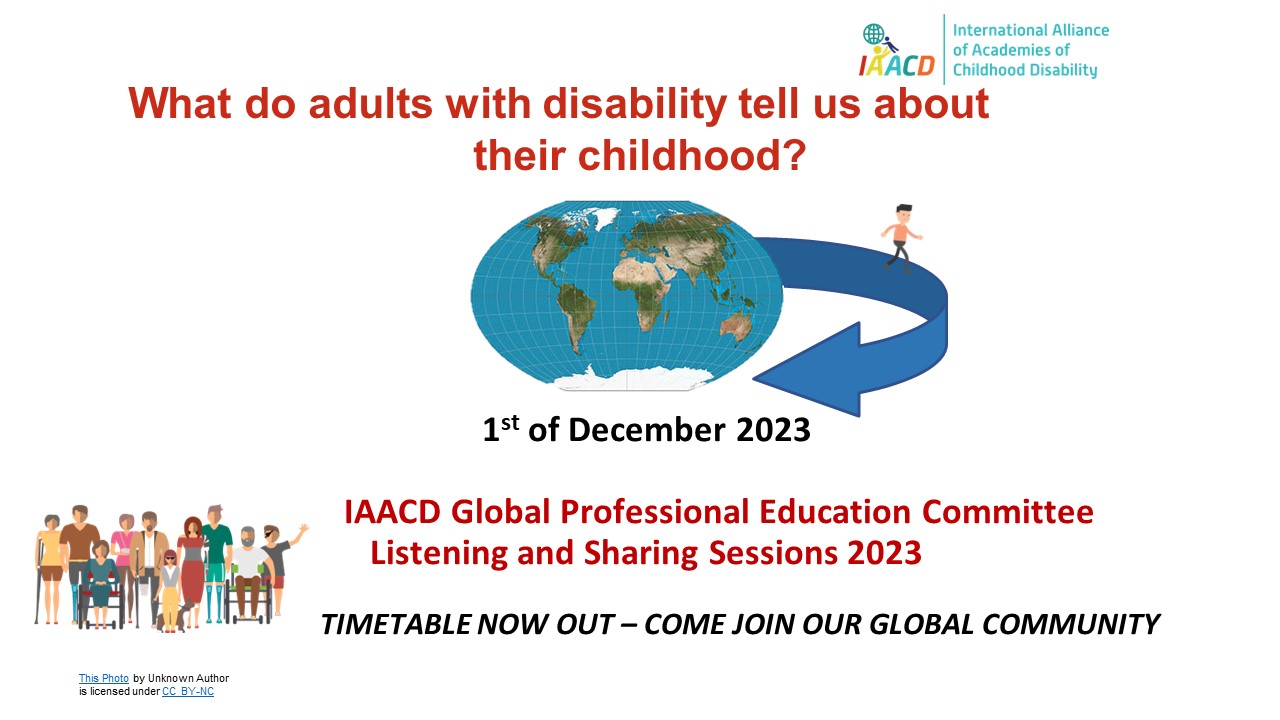 IAACD Global Listening and Sharing Sessions: 1st December 2023
Join us for this years Global Listening and Sharing session on the theme "What adults with disability tell us about their childhood?"
For 24 hours, free sessions are available on the hour, hosted by different regions across the world. Sessions are available in different languages and time zones, and are free for anyone to take part in.
View the timetable to register for sessions.
We also hope most sessions will be recorded for future viewing.