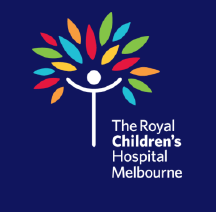 Hugh Williamson Gait Analysis Laboratory Clinical Gait Analysis Course
Registrations are now open for the Clinical Gait Analysis Course (Tuesday 22nd to Thursday 24th August) and management course (Friday 25th August)
Days 1,2 & 3
The program has been designed to appeal to a broad range of professionals involved in the varied aspects of clinical gait assessment. The teaching approach draws on the experience of gait analysis for children with cerebral palsy to help plan complex orthopaedic surgery, but the course will be informative to anyone interested in instrumented clinical gait analysis.
This three-day course is an introduction to understanding and interpreting gait analysis data to guide clinicians to a better understanding of the impairments affecting their patient's walking ability.
Day 1 focuses on the understanding of normal gait and introduces the basic concepts and terminology used in instrumented gait analysis. The principles of interpretation of clinical gait analysis data will be presented.
Days 2 and 3 explore the interpretation of clinical gait data and the identification of impairments affecting gait. There will be small group activities giving participants the opportunity to experience and learn data analysis techniques and interpretation. Mock gait analysis reporting sessions will be included with a panel of surgeons, engineers and physiotherapists discussing cases to establish the impairments affecting gait and management recommendations
There will be ample opportunity for audience participation in these discussions!
Learning objectives:
To develop an understanding of the requirements for normal gait and normal gait analysis data
To gain an understanding of the impairment-focused approach to data interpretation
To identify common impairments associated with gait abnormalities seen in children with cerebral palsy
To develop skills of gait analysis data interpretation and reporting

Day 4
This one-day stand-alone course explores the assessment and interventions for management of musculoskeletal problems in ambulant children with cerebral palsy throughout their growing years.
Through case-based learning we will build on knowledge by integrating evidence and clinical reasoning into practise in the real world.
We will reflect on outcomes and the lived experience of children and their families.
This day is suitable for physiotherapists, orthotists, rehabilitation physicians and orthopaedic surgeons or trainees.
Learning Objectives:
To gain an understanding of current management options to improve walking in ambulant children with cerebral palsy
To understand the musculoskeletal impacts of growth on children with cerebral palsy
To enhance clinical reasoning and evaluation skills in the management in ambulant children with cerebral palsy
Contact gait.lab@rch.org.au