Stem Cells for the Brain: Are We Letting Australians Down?
Cerebral Palsy Alliance is pleased to announce a free Public Forum. Research into the potential of stem cells for treating a number of brain conditions is progressing at a rapid pace. This FREE public forum will be an engaging and informative event which will cover stem cells basics, current research and exciting breakthroughs. Attendees will hear from leading experts in the field as well as from members of the community.
A highlight of this event will be a panel discussion and interactive Q&A lead by Dr Karl, where we encourage the public to weigh-in on the conversation.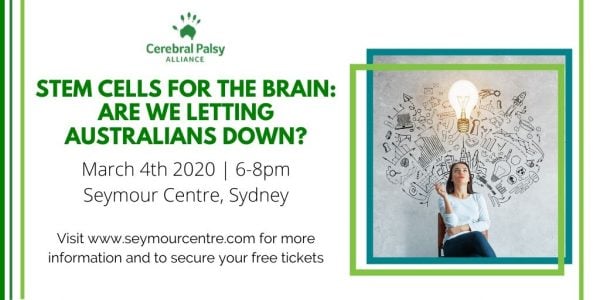 Stem Cells for the Brain: Are We Letting Australians Down? Hosted by Dr Karl Kruszelnicki
Wednesday, 4th March 2020, 6-8pm
Download and share the poster here
Date: 4 March - 4 March
Location: York Theatre, Seymour Centre, Chippendale NSW
Register now