Prechtl's Method of the Qualitative Assessment of General Movements: Basic Course Darwin 2021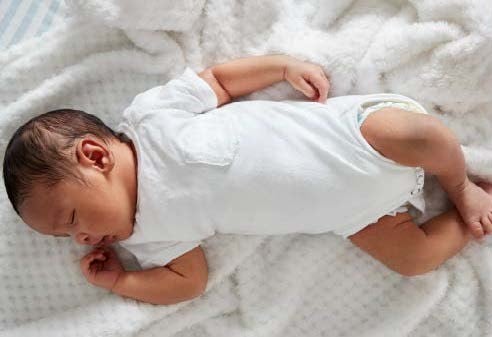 This three and a half day course provides an introduction into Prechtl's Method on the Qualitative Assessment of General Movements in young infants. This new assessment method has shown its merit for the prenatal and postnatal evaluation of the integrity of the nervous system. Compelling evidence is now available that qualitative assessment of General Movements (GMs) at a very early age is the best predictor for cerebral palsy. This method has become a potent supplement to the traditional kind of neurological examination.
Who should attend? Medical specialists, neonatologists, physiotherapists, occupational therapists, registered nurses, and other professionals in the field of infant neurology
Download the flyer here
Instructor
Dr Cathy Morgan, Senior Research Fellow, Research Institute of Cerebral Palsy Alliance; Research Fellow, University of Sydney.
Or
Dr. Alicia Spittle, Senior Research Fellow, Murdoch Children's Research Institute; Associate Professor, University of Melbourne.
Dates
Monday 23rd August, 8:30am – 4pm
Tuesday 24th August, 8:30am – 4pm
Wednesday 25th August, 8:30am – 4pm
Thursday 26th August, 8:30am – 12noon
Cost
$1300
Payment must be completed prior to registration being confirmed – see flyer for payment details
By registering you are confirming your availability and intent to attend all days of the training in person in Darwin, NT. Please note, this training is face to face only.
Name:
Profession / Position:
Workplace / Department:
Contact phone number:
Email:
Food allergies / requirements:
Return completed form via email to: david.lindsay@nt.gov.au
Registrations / Payments close Wednesday 11 August 2021, or earlier if workshop capacity is reached.
For more information: Contact Dave Lindsay (email preferred): david.lindsay@nt.gov.au or Kelly Paterson kelly.paterson@nt.gov.au
Date: 23 August - 26 August
Location: Royal Darwin Hospital, 105 Rocklands Drive, Tiwi, NT 0810
Register now