Cerebral Palsy in Aotearoa New Zealand: Early identification, surveillance and beyond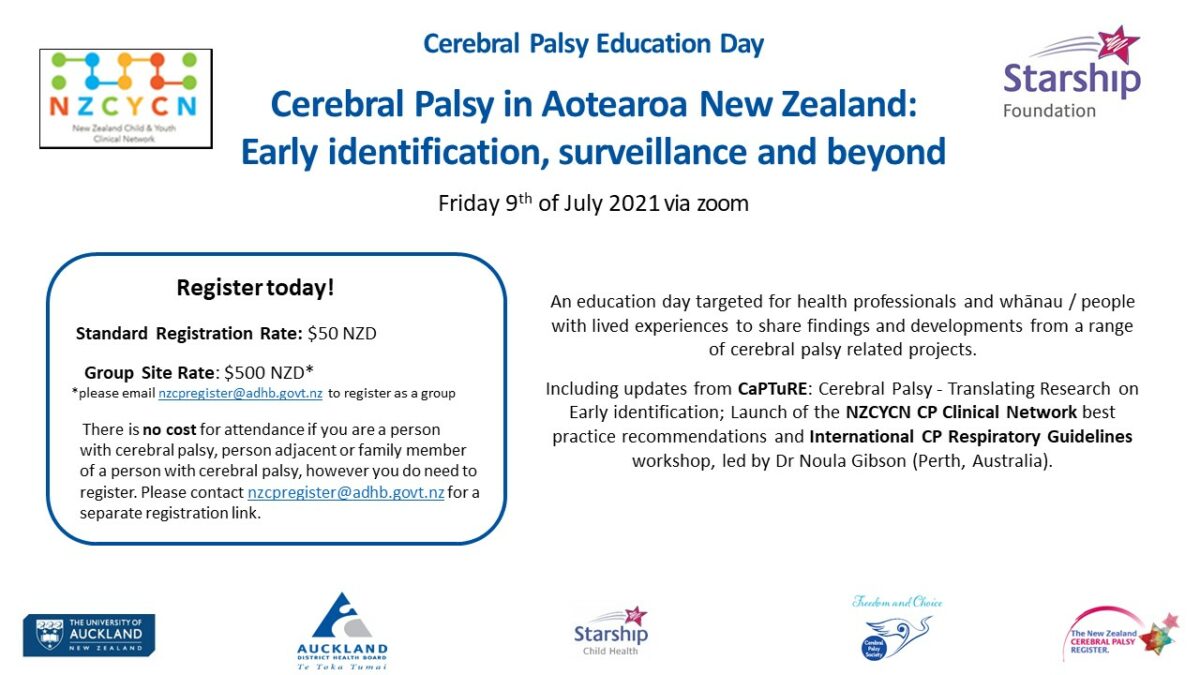 Visit the Starship website for the full program and list of speakers.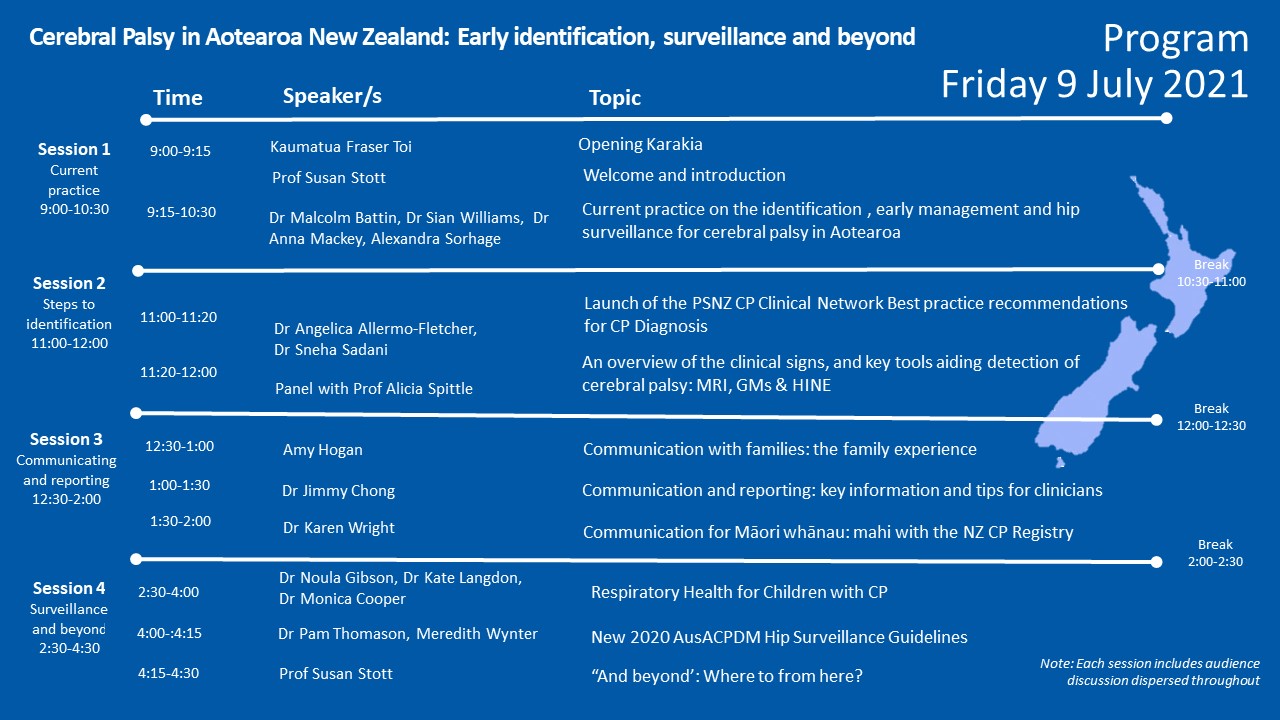 Download and share the flyer
COSTS
Standard registration rate: $50 NZD
Group Site Rate: $500 NZD*
The Group Site Rate is for service groups looking to 'virtually' attend together and would like to register as one.  A separate registration link for the Group Site rate can be obtained by emailing nzcpregister@adhb.govt.nz
Please note however that the registration link provided upon registration can only be used once (i.e. at one location), for services who wish to pay for one Group Registration (i.e. 10 or more attendees within your group) but has members of your service group split across multiple locations, please indicate this within your email and an additional link will be provided for you.
There is no cost for attendance if you are a person with cerebral palsy, person adjacent or family member of a person with cerebral palsy, however you do need to register to receive the link. Please contact nzcpregister@adhb.govt.nz for a separate registration link.
Date: 9 July - 9 July
Location: Virtual, register to receive the link
Register now