AusACPDM Listening and Sharing session
 Cognitive functioning in children with cerebral palsy
Join us in our free listening and sharing session
Wednesday 28th July 2021 at 4.30pm Australian EST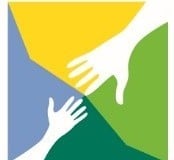 Topic information:Dr Katherine Olsson is a clinical neuropsychologist and clinical psychologist at the Queensland Children's Hospital. She will present on cognitive functioning in children with cerebral palsy. This will include a summary of the current literature, a discussion around difficulties in cognitive assessment in children with cerebral palsy, and some practical strategies to help support children's everyday cognitive function
Speaker: Dr Katherine Olsson, D.Psych (Clinical Psychology & Clinical Neuropsychology

The session will be facilitated by: Meredith Wynter
The aim of our AusACPDM Listening and sharing sessions are to share knowledge, experiences and learnings. These will be held via zoom, and will be open to everyone (but registration numbers are limited!). Recordings of some of our sessions will be made available within the members only section of the AusACPDM website at a later date.
Download and share the Flyer 
After registering, you will receive a confirmation email containing information about joining the meeting.
Date: 28 July - 28 July
Location: Zoom, please register for link
Register now