AusACPDM Listening and Sharing session: 27th September 2023
"Culture is inclusion"
September 27th 4.30pm Australian EST
Join us in our free listening and sharing session.

Speaker: Dr Scott Avery Associate Professor, First Nations Disability and Inclusion, Western Sydney University
Dr Avery is a profoundly deaf and Aboriginal scholar from the Worimi people. Dr Avery has a long-standing partnership with the First People's Disability Network and advises on the intersection of Indigenous and disability issues in policy, including Closing the Gap and the Australian Disability Strategy. He is personally motivated by social equity through policies and services which make a difference for the most disadvantaged and vulnerable people in our communities.
Dr Avery will discuss his publication 'Culture is Inclusion' . It is a remarkable and compelling story of Aboriginal and Torres Strait Islander people with disability presented in a unique way that combines traditional research methods and the concept of 'yarning'. Dr Avery's research calls out "intersectional inequality"- interacting, multifaceted exposures to discrimination experienced by Aboriginal and Torres Strait Islander people with a disability.  Despite overwhelming disadvantage, these proud and resilient people continue to defy their experience by embracing their traditional culture of an inclusive society.
This Listening and Sharing session is not one to be missed! It will be facilitated by Dr Sarah McIntyre and Emma Stanton on behalf of  the Advocacy and Awards Committee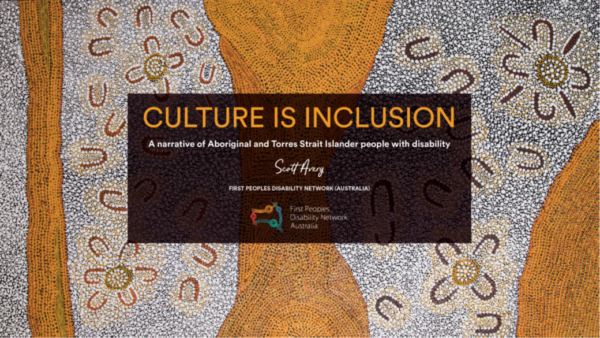 After registering, you will receive a confirmation email containing information about joining the meeting.
The aim of our AusACPDM Listening and sharing sessions are to share knowledge, experiences and learnings. These will be held via zoom, and will be open to everyone (but registration numbers are limited!). Recordings of some of our sessions will be made available within the members only section of the AusACPDM website at a later date.
Date: 27 September - 27 September
Location: Zoom, register for link
Register now