Social Program
Wednesday 11 March 2020
Welcome Reception
Time: 6.00pm – 8.00pm
Venue: Level 2, Theatre Foyer, Perth Convention & Exhibition Centre

Join friends and colleagues for the official opening of AusACPDM 2020 Visionaries.
The Welcome Reception will follow the official Conference opening and first plenary session. It will be held in the trade exhibition area to acknowledge the support of the Conference sponsors and supporters. The Welcome Reception is complimentary for all Full/Student registrations, please ensure you select this option when registering online. Additional tickets can be purchased for $60 via the online registration form.
AusACPDM Keynote Dinner
Time: 7.30pm – 10.30pm
Venue: @Liberty Cafe and Bar, Perth Convention & Exhibition Centre (Level 2 near Registration)
Limited spaces so book early.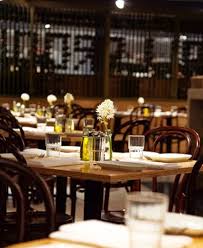 AusACPDM Visionaries 2020 offers delegates an opportunity to enjoy a share plate dinner whilst getting to know the keynote speakers.
If you have ever wanted to have a one on one chat with a keynote, this is the event for you.
Tickets for the AusACPDM Keynote Dinner are $80 for Conference delegates and can be purchased via the online registration form.
If you have already registered and would like to attend, please contact the Secretariat – ausacpdm2020@dcconferences.com.au.
---
Thursday 12 March 2020
International Affairs Lunch
Time: 12.00pm – 1.00pm
Venue:Riverside Room 5, Perth Convention & Exhibition Centre
The International Affairs Lunch will be held on Thursday 12 March and will focus on global trends influencing the industry.
This event is complimentary and all are welcome to attend, please ensure that you register for the lunch when completing your online registration.
---
Friday 13 March 2020
Masquerade Gala Dinner
Time: 6.30pm 
Venue: Fraser's Restaurant, 60 Frasers Avenue, West Perth
Dress Code: Masquerade!
The AusACPDM 2020 Masquerade Gala Dinner will be held at the beautiful Frasers Restaurant in the iconic King's Park.
Enjoy a night of mystery and intrigue trying to find your friends and colleagues behind the masquerade masks. Choose your mask carefully to make it tricky for them to recognise you.
Tickets for the conference dinner are $135 for conference delegates and their guests and can be purchased via the online registration form.