AusACPDM: 9th Biennial Scientific Conference
Empowerment and Partnership
21-24 March 2018, Auckland
---
What a program!
The theme for the 2018 conference was Empowerment and Partnership and demonstrated the partnerships that make strong, well-informed, empowered clinicians. It also aimed to make new partnerships and to empower developing nations.
The program ran for 3.5 days including: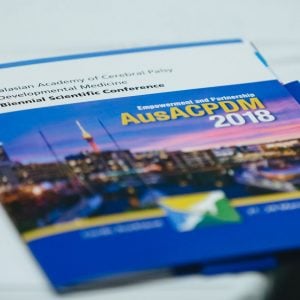 6 pre-conference workshops,
15 Concurrent breakfast sessions,
18 Concurrent workshops,
5 Plenary sessions,
2 Symposia sessions,
2 PhD Platform Presentations,
125 Free paper sessions and
The AusACPDM 2018 AGM
Phew!
It was our biggest ever attendance with over 550 registrations from Australia, New Zealand and all over the world including Asia, USA, UK, Europe, Africa and South America.
---
 We would sincerely like to thank all our Sponsors for their support.
The conference also incorporated an industry exhibition with 12 exhibition booths, which were a hive of activity during session breaks. We would also like to thank our Exhibitors
---
Congratulations to our 2018 Scholarship and Award Winners
 Scholarship Winners
Caroline Alexander
Natasha Bear
Mercedes Brunner
Tara Fitzgerald
Mohammad Karim
Gopi Kitnasamy
Francis Laryea
Thilini Madushika
Clare McKinnon
Katarina Ostojic
Sarah Reedman
Buddhika Senevirathne
Rachel Toovey
Nienke Veerbeek
Award Winners
CP Alliance Prevention and Cure: Anna Mackey
Local Hero: Jordan Milroy
PhD Platform Awards: Hayley Smithers-Sheedy and Claire Willis
Transformative Practice: Susan Stott
Person with a Disability Fellowship: Amy Hogan
Promising Career: Joanne George
Best Paper: Rachel Toovey
Best Poster: Anna Chilosi
---
Social Activities
The social calendar was certainly full and enjoyed by all. These included:
Welcome Reception
Meet the Keynotes Dinner
International Affairs Lunch
Conference Dinner
---
Thank you to the AusACPDM board and the Organising Committee
We would like to thank the Conference organising committee for their work towards the conference.
Convener: 

Dr Kathryn Edward 

Starship Children's Health, NZ

Dr James Rice 

Women's and Children's Hospital, SA

Dr Sarah Love 

Princess Margaret Hospital, WA

Professor Susan Stott 

Starship Children's Health, NZ

Dr Cathy Morgan 

Cerebral Palsy Alliance, NSW

Ms Cris Barker

Waitemata District Health Board, NZ

Ms Gaela Kilgour

Canterbury District Health Board, NZ

Ms Tessa Devries 

AusACPDM Secretariat

Ms Lauren Gadd 

DC Conferences
A huge thank you also to our AusACPDM board and committee members for all their work towards the Academy.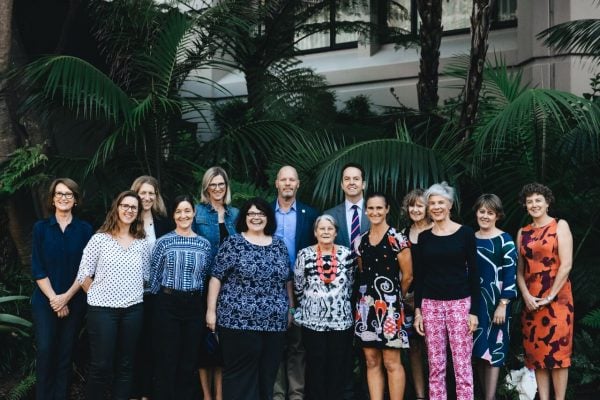 ---
A final word
A special thank you to retiring Board members; Adam Scheinberg, Jill Rodda, Robyn Sheppard & Cathy Morgan,  for your contributions to and guidance of the Academy for many years, and congratulations to Kirsty Stewart, Sarah McIntyre, and Simon Paget on their election to the Board.
Thank YOU to everyone for your post conference feedback. The AusACPDM board and conference committee are always working towards improving and developing our conferences (and we are already working towards Perth 2020)!
We hope to see you there
---