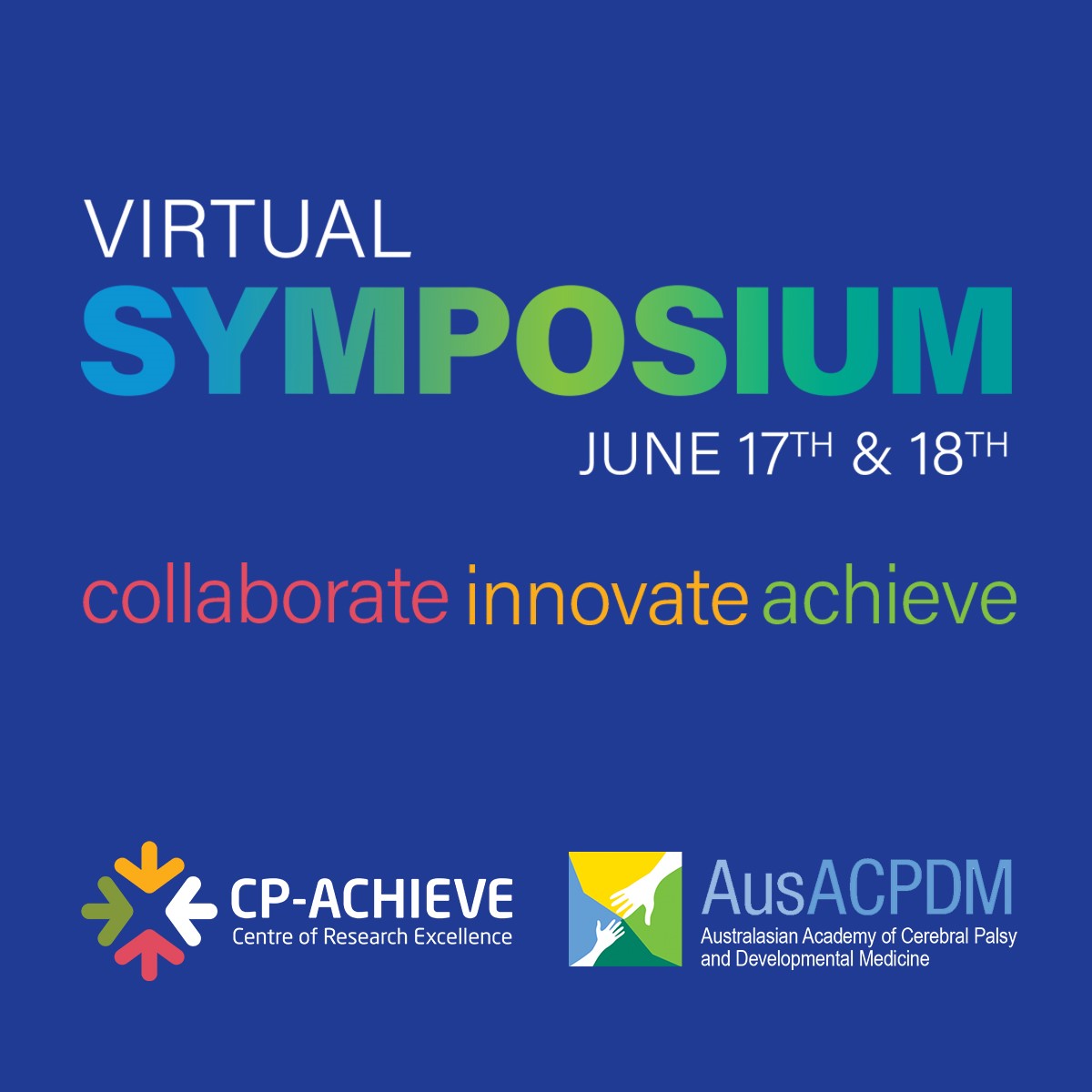 COLLABORATE, INNOVATE, ACHIEVE: CP-Achieve and AusACPDM Symposium
Save the Date: June 17th & 18th 2021
— COLLABORATE, INNOVATE, ACHIEVE —
The purpose of this symposium is to listen to those with lived experience of cerebral palsy, share knowledge, invite discussion, develop professional networks, and establish collaborative links. 
The combined effect of these things, we hope, is to build innovative approaches that support young people with cerebral palsy, their families, and their care providers, in the move towards and through early adulthood.
A themed approach will be used to deliver information, forums, Q&A sessions, and networking opportunities; allowing participants to be actively involved in learning and engaging in improving the lives of young adults with cerebral palsy.
Registration will be open soon.