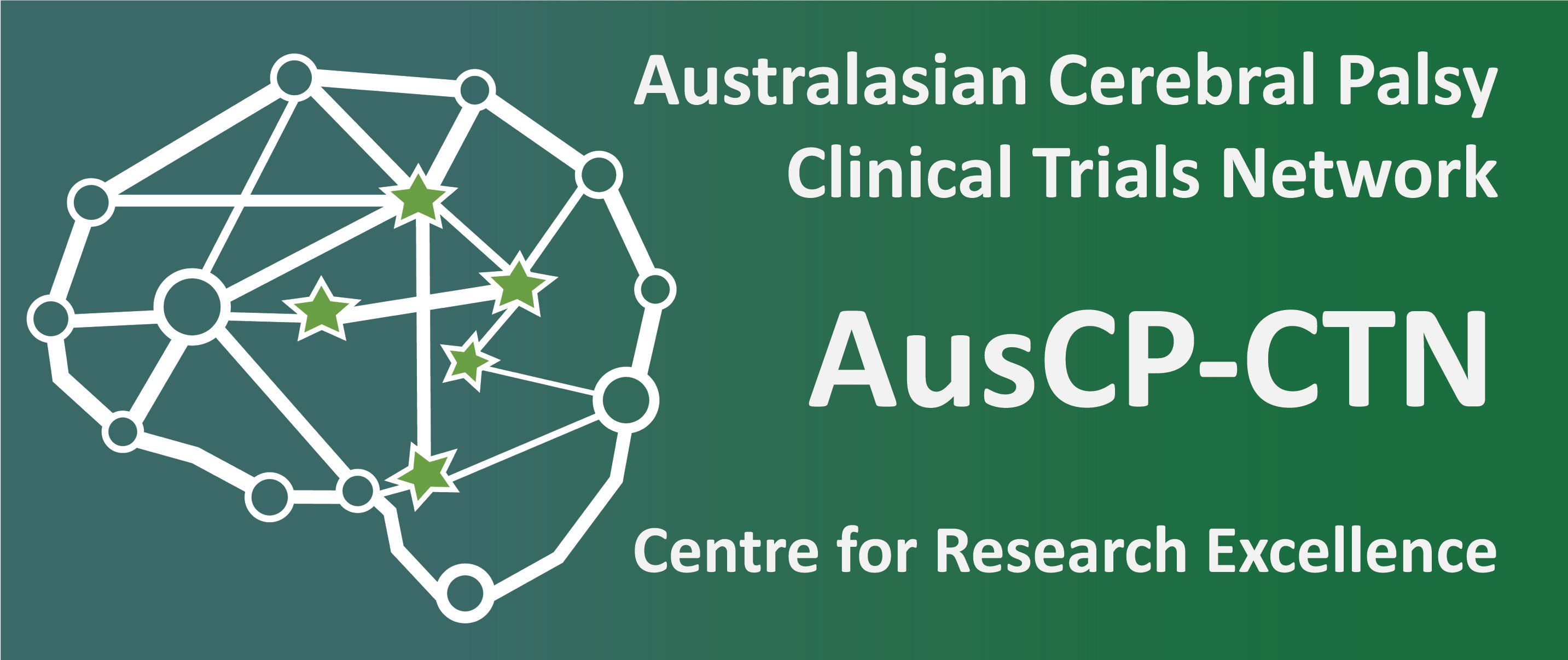 The Australasian Cerebral Palsy Clinical Trials Network (AusCP-CTN)
The Australasian Cerebral Palsy Clinical Trials Network (AusCP-CTN) is a Centre for Research Excellence (CRE) funded by NHMRC ($2.49m over 5 years). The AusCP-CTN CRE has a work plan to uplift earlier detection of cerebral palsy, fast track children to multi-site randomised clinical trials of new neuroprotectants and to develop and test new rehabilitation. Knowledge translation studies will ensure effective transfer to enhanced clinical practice. The CRE will overcome known barriers to implementation, developing international clinical practice guidelines guided by a consumer network. The changes in outcomes of children with CP due to the new clinical trials will be tested in Australian Cerebral Palsy Register (ACPR). Our future vision is one of a continuing decline in the rate of cerebral palsy and an improvement in health outcomes as children with CP become more contributing members of society.
The AusCP-CTN CRE will function via three main networks: Researchers, Clinicians and Consumers (people with cerebral palsy and their families). The AusCP-CTN CRE includes an array of research across five themes:
Pre-clinical and Neuroprotection
Early Detection and Neuroimaging
Clinical Trials
Knowledge Translation and Implementation
Engagement, Health Policy, Education & Training
Upcoming dates for the CRE:
General Movements Training; Brisbane: 5th to 8th November 2017
NIH-style grant writing workshop; South Brisbane: 6th to 8th November 2017
Hand Assessment for Infants (HAI) Training; South Brisbane: 6th to 7th November 2017
Hot Topics in Cerebral Palsy Research Forum and annual AusCP-CTN CRE meeting; Herston, Brisbane: 8th & 9th November 2017.
More information about the AusCP-CTN CRE can be found at cre-auscpctn.centre.uq.edu