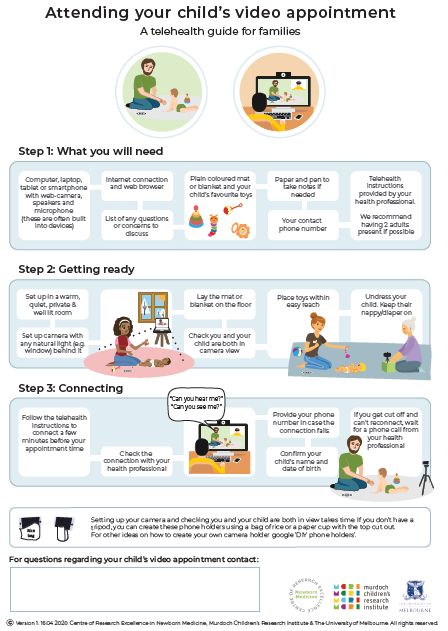 A helpful guide for families using Telehealth
The 'Telehealth Guide for Families' handout has been created by the University of Melbourne and Centre of Research Excellence in Newborn Medicine to assist families of young babies and toddlers to set up for a telehealth consultation. Please feel free to share this resource with families you are working with to help with setting up of telehealth.
If you have any more helpful resources to share with AusACPDM, contact info@ausacpdm.org.au or visit the 'Request for Distribution' page for more information.