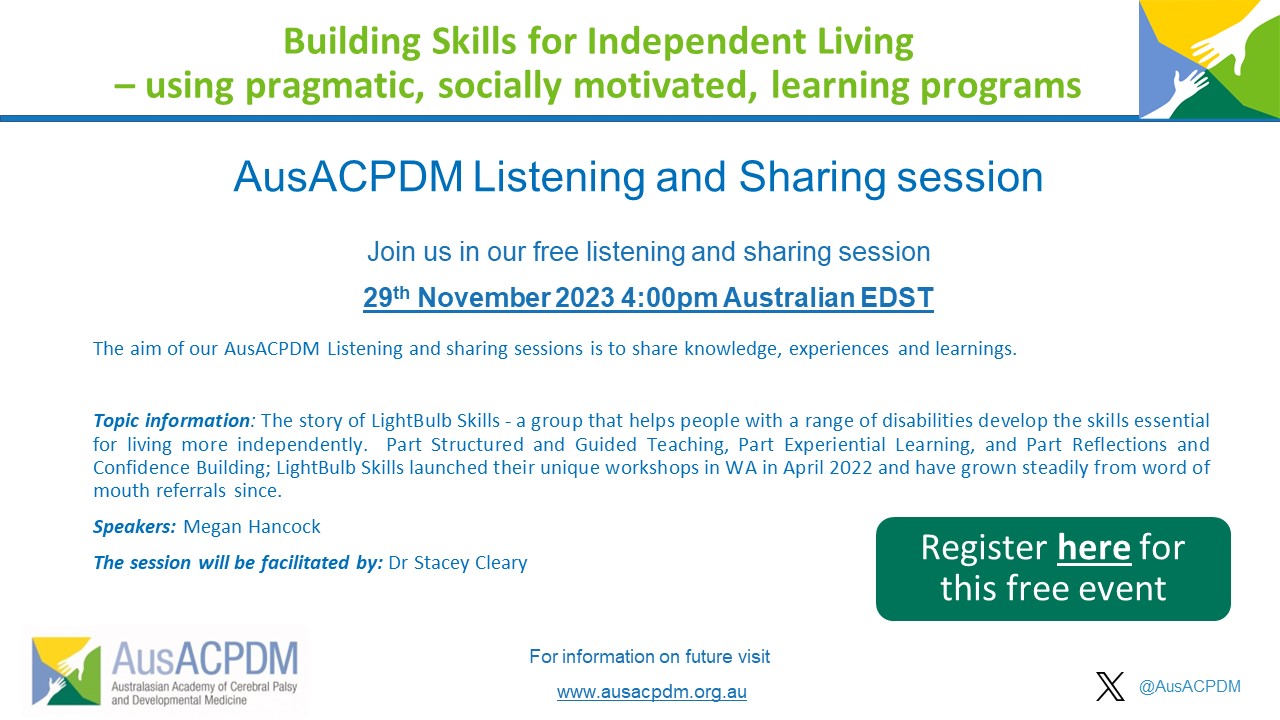 29th November Listening and Sharing session
Building Skills for Independent Living – using pragmatic, socially motivated, learning programs
November 29th 4.00pm Australian EDST
Join us in our free listening and sharing session.

This session will be of interest to clinicians, researchers, students  and people with lived experience.
Topic information: The story of LightBulb Skills – a group that helps people with a range of disabilities develop the skills essential for living more independently.  Part Structured and Guided Teaching, Part Experiential Learning, and Part Reflections and Confidence Building; LightBulb Skills launched their unique workshops in WA in April 2022 and have grown steadily from word of mouth referrals since.
Speakers: Megan Hancock
The session will be facilitated by: Dr Stacey Cleary