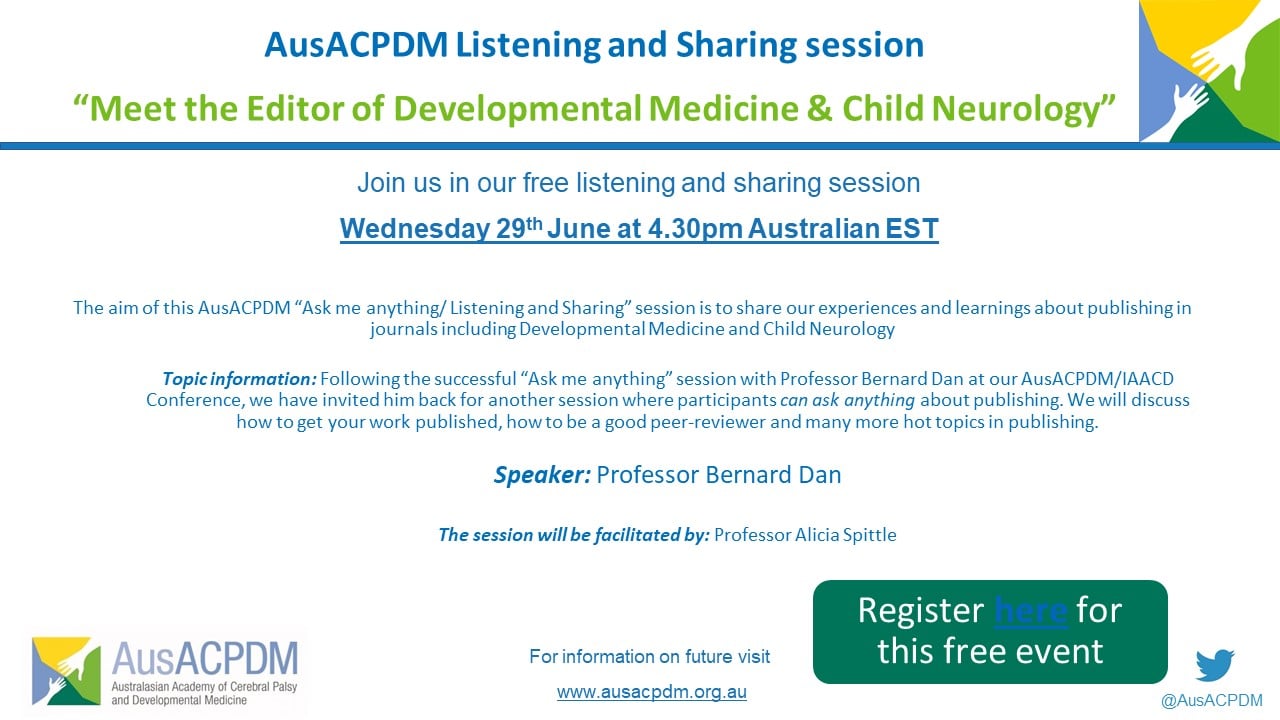 29th June 2022 Listening and Sharing session
Meet the Editor of Developmental Medicine & Child Neurology
Join us in our free listening and sharing session.
29th June 4:30pm Australian EST
Topic information: Following the successful "Ask me anything" session with Professor Bernard Dan at our AusACPDM/IAACD Conference, we have invited him back for another session where participants can ask anything about publishing. We will discuss how to get your work published, how to be a good peer-reviewer and many more hot topics in publishing.
Speakers:  Professor Bernard Dan
The session will be facilitated by: Professor Alicia Spittle
Download and share the Flyer