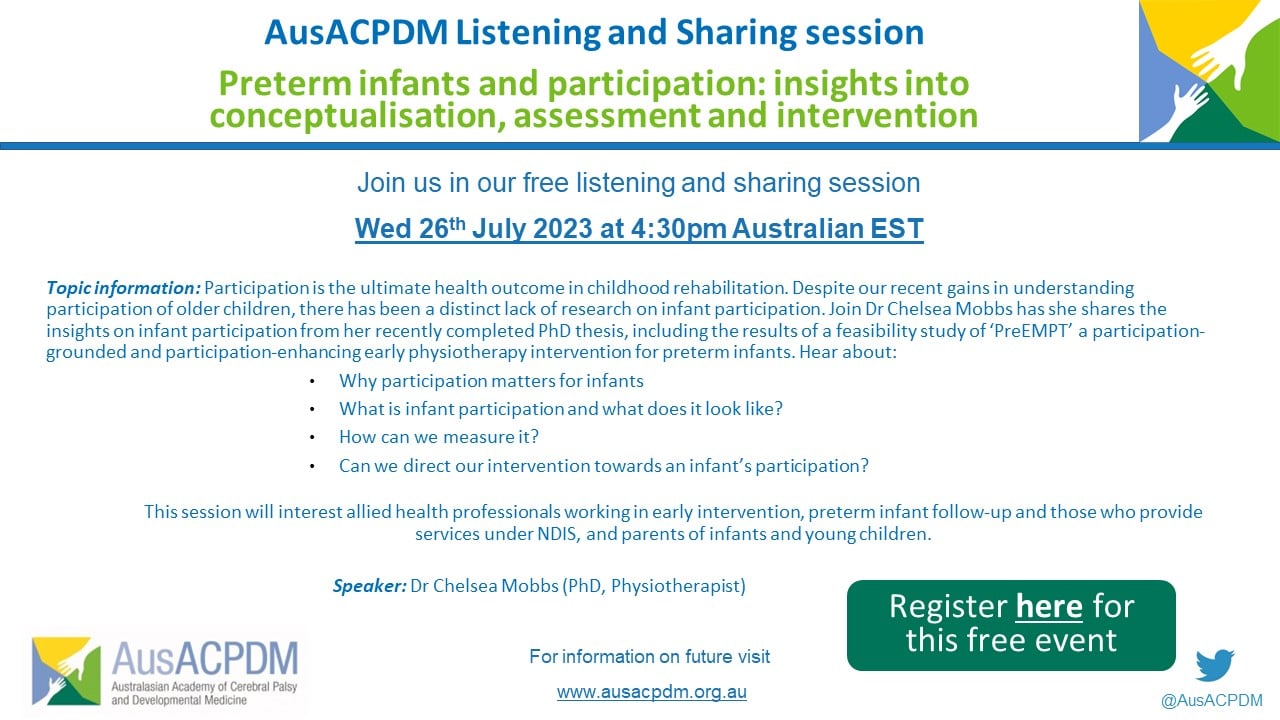 26th July Listening and Sharing session
Preterm infants and participation: insights into conceptualisation, assessment and intervention
Wednesday July 26th, 4.30-5.30 Australian EST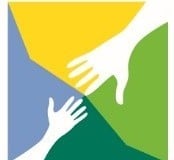 Join us in our free listening and sharing session.
Topic information: Participation is the ultimate health outcome in childhood rehabilitation. Despite our recent gains in understanding participation of older children, there has been a distinct lack of research on infant participation. Join Dr Chelsea Mobbs has she shares the insights on infant participation from her recently completed PhD thesis, including the results of a feasibility study of 'PreEMPT' a participation-grounded and participation-enhancing early physiotherapy intervention for preterm infants. Hear about:
Why participation matters for infants
What is infant participation and what does it look like?
How can we measure it?
Can we direct our intervention towards an infant's participation?
This session would interest allied health professionals working in early intervention, preterm infant follow-up and those who provide services under NDIS, and parents of infants and young children.
Speaker: Dr Chelsea Mobbs (PhD, Physiotherapist
Faciliator: Alicia Spittle