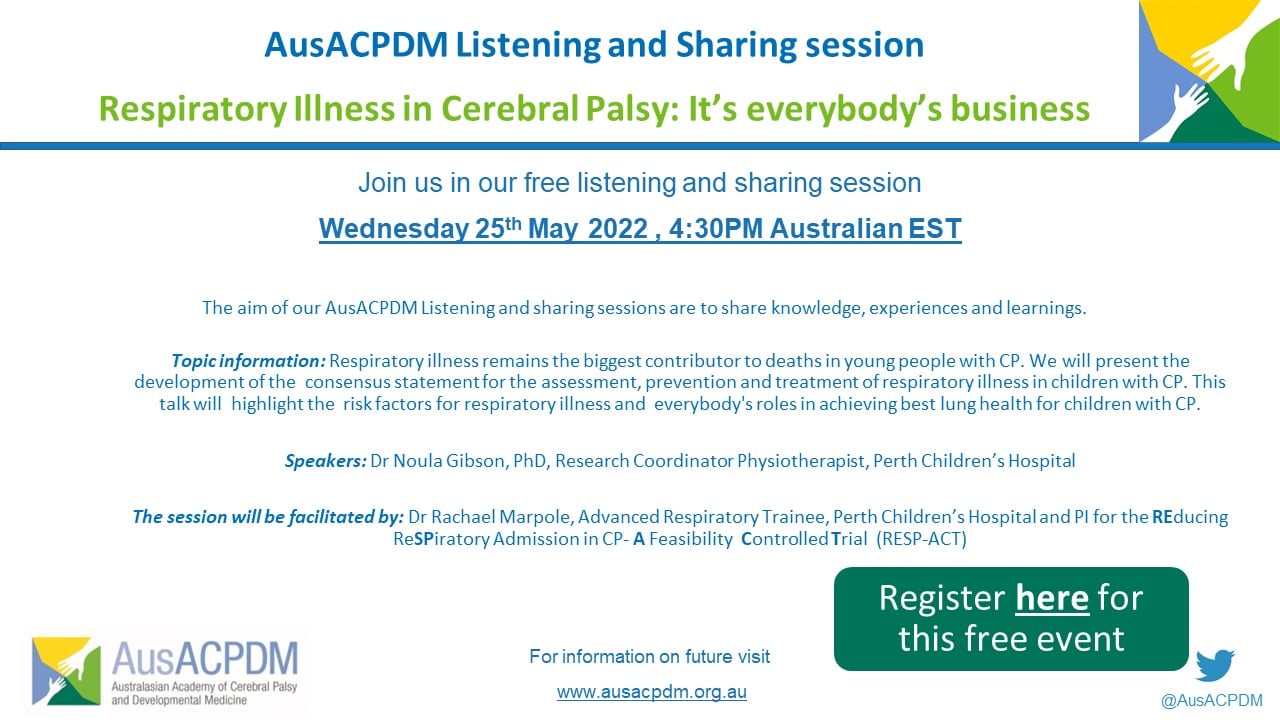 25th May 2022 Listening and Sharing session
Respiratory Illness in Cerebral Palsy: It's everybody's business
Join us in our free listening and sharing session.
Wednesday 25th May, 2022 4.30pm Australian EST
Topic information: Respiratory illness remains the biggest contributor to deaths in young people with CP. We will present the development of the  consensus statement for the assessment, prevention and treatment of respiratory illness in children with CP. This talk will  highlight the  risk factors for respiratory illness and  everybody's roles in achieving best lung health for children with CP.
Speakers: Dr Noula Gibson, PhD, Research Coordinator Physiotherapist, Perth Children's Hospital
The session will be facilitated by: Dr Rachael Marpole, Advanced Respiratory Trainee, Perth Children's Hospital and PI for the REducing ReSPiratory Admission in CP- A Feasibility  Controlled Trial  (RESP-ACT)
Share the Flyer