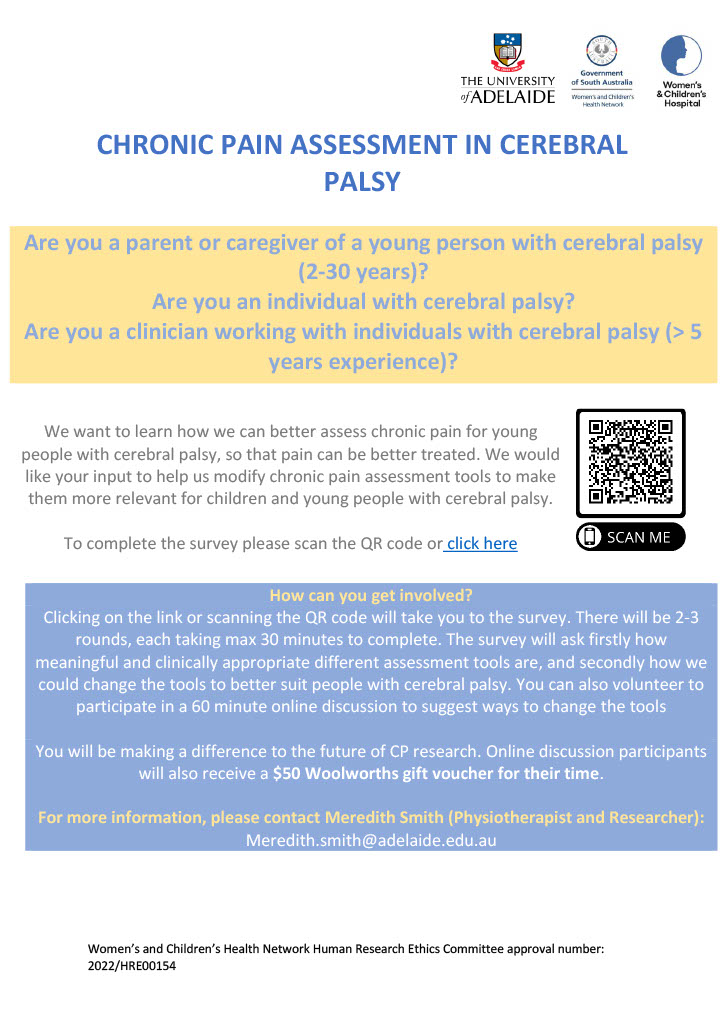 Study Recruitment: Chronic Pain Assessment in Cerebral Palsy
Dear health professionals & individuals with cerebral palsy,
We would really value your assistance in distributing the study flyer to children and adults with cerebral palsy, parents of children with cerebral palsy and health professionals working with people with cerebral palsy, – it would be great if you are interested in participating yourself!
We are especially keen to make sure we hear from individuals who use augmentative and assistive communication devices and their parents.
Download the Information sheet
The Delphi survey process will occur over 3 rounds, with the opportunity to participate in an online discussion (interview or focus group) in between rounds 1 and 2.
If you have questions about the study please do not hesitate to contact the chief investigator for this study – Meredith Smith (Meredith.smith@adelaide.edu.au)