Mentor Program
Conference Mentor Support Program
AusACPDM is pleased to offer a conference mentoring program for the next Conference in Perth (2020).
This program is primarily for AusACPDM conference scholarship recipients however conference delegates who are not scholarship winners are also welcome to request a place in the program, please contact info@ausacpdm.org.au by 1st November 2019.
The mentoring program matches conference scholars with a volunteer mentor. Conference mentors are introduced to their mentee by e-mail prior to the conference and then meet on the first day of the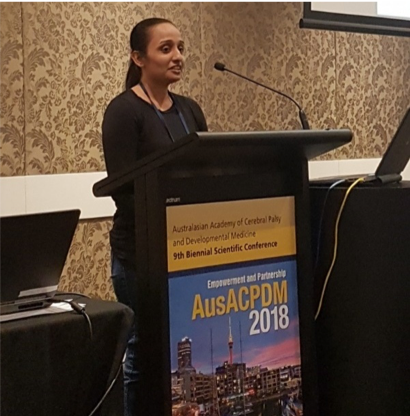 conference program. Mentors are experienced AusACPDM members who are available during the conference to provide guidance and support to their mentee in areas such as networking, introductions to key researchers in their field of expertise, assistance in identifying professional development opportunities during and beyond the conference and to discuss their career plans. Mentors and mentees also attend the International Affairs lunch together.
This program is designed to support mentees to get the most out of their conference experience. Whilst there is no expectation of an on-going mentor commitment, if both parties wish to continue this relationship beyond the conference week they are welcome to do so.
At the last conference in 2018, mentees reported how much they valued the experience with 90% reporting that the support they received met their expectations and 80% noting they remained in contact with their mentor after the conference.
Comments from last year's mentee group:
"Being introduced to key people in the same research field as me was great"
"I enjoyed meeting other students"
"My mentor supported me in terms of both my personal and professional development"
Calling for Volunteer Conference Mentors
In 2018, we had wonderful support from experienced academy members who generously volunteered their time as mentors for the conference, see profiles here: AusACPDM mentor booklet
Mentors reported that volunteering was a rewarding experience and provided a wonderful opportunity to share their knowledge and contacts with the next generation of clinical and research leaders in the fields.
If you are a member of AusACPDM, are planning to attend the 2020 AusACPDM Conference and would like to volunteer to join this program as a mentor, please contact the conference mentor program by email: info@ausacpdm.org.au.